SAYING GOODYBE TO AN AMAZING COUPLE
Over 18 years ago Chuck and Cindy Vincent felt a call to serve full time at Camp Cascade. They quit their jobs and sold everything they had to move to Donnelly and manage the camp. When they began there was almost no salary, a small apartment, and a lot of work to accomplish with very few resources. There is no question that Camp Cascade could not be what it is today without their hard work and dedication. Over 10,000 adults, youth, and children have been blessed by their service.  Words cannot fully express our gratitude and appreciation for their sacrifice and years of service. We will miss their smiling faces, laughter, amazing food, and their servant's hearts.
Although they are "retiring" and moving to Salem Oregon, Chuck will be working with their son DJ in his Church at the Park ministry. No doubt Cindy will be serving in a variety of ways as well!
They will be joining us on October 24th during our morning services and hanging out in the lobby. Please take this opportunity to express your love and appreciation as they move on to the next chapter in their lives.
If you cannot be here but want to express your appreciation, you can mail a card, drop it by the office or email a note
Mail cards to:
Deer Flat Church
Attn: Chuck & Cindy
17703 Beet Rd
Caldwell, ID 83607
IMPORTANT NOTICE
Thank you for your interest in Camp Cascade.
We are currently in the process of a significant change at Camp Cascade. Chuck and Cindy Vincent, who have managed the camp for 18 years, are retiring. We are so grateful to them for their many years of ministry at Camp Cascade and their heart to serve others. They will be greatly missed, but we are happy for the opportunity that God has provided them, and we wish them happiness as they move on.
As a result, we will not be able to host camps for the remainder of 2021 and winter/spring of 2022. We are actively pursuing new managers and are hopeful that we can be back up and running for the summer season. Our desire is to have new managers in place no later than April 2022. This is a unique role and ideally needs a couple who have the gifts and abilities as well as the desire to do ministry in this way. If you know of someone that might be interested in learning more about this opportunity, please have them contact us.
If you did not know, Camp Cascade is owned and operated by Deer Flat Church in Caldwell. We will continue with the care and maintenance of the camp during this time. We will not be accepting camp requests until after we have successfully hired new managers. Please check back for updates at the beginning of the year.
Thank you for your ongoing support of Camp Cascade. We hope to see you again in 2022.
Rick Day
Executive Administrator
Deer Flat Church/Camp Cascade
208-459-3845
rickday@deerflat.org
Camp Cascade is located in the mountains of Donnelly, Idaho, just 2 hours north of Boise. We are minutes away from fishing, boating, and hiking. Lake Cascade is just 300 yards from our boundaries and the Donnelly boat dock is just ¼ mile away. Camp Cascade is owned and operated by Deer Flat Church, a member of the Free Methodist Church of North America.
Our mission is to provide opportunities for people of all ages to encounter God while experiencing rest, renewal and recreation through the ministry of Christian camping. We offer a rustic, private camping experience with all the necessities of home. You will experience great meals, a clean facility and the quietness of a retreat. It is available for camps, retreats etc. to churches, schools, non-profit groups, civic organizations, families or secular groups in keeping with our values and beliefs.
If you would like more information about the camp or would like to schedule an event, please email Cindy or call 208-325-3048.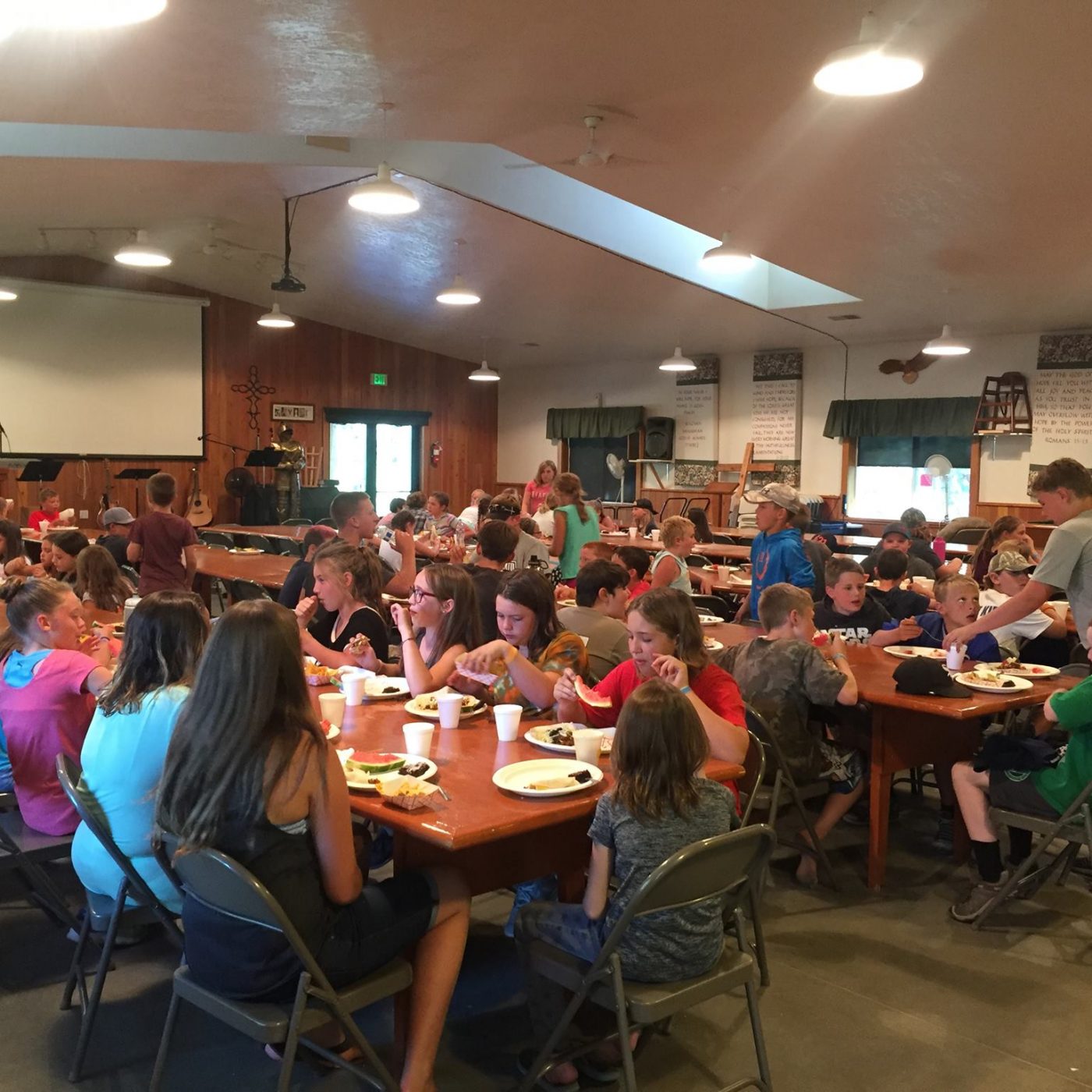 LODGE
A lodge/dining hall is centrally located and can be used for dining, services, etc. It includes tables and seating for 200, game tables, wood fireplace and restroom facilities.

A bath house with separate sides for men and women. Each side includes 4 showers, 4 sinks and 4 toilets.
CABINS
9 "Genesis" Cabins with rustic appeal. Each cabin accommodates 13. They can also be split into two cabins for smaller groups. Heated and insulated for winter camps. Fans are provided for summer months.

4 "Matthew" Cabins. Each cabin accommodates 6 and has a bathroom with a shower. These are equipped with heating and ceiling fans.
FIRE PIT
10 RV hookups with water and power. Adjacent to a huge fire pit with log seating for 100 and surrounded by trees.
1 ACRE GRASS FIELD
The field is a great place for activities, water games, volleyball etc.
ARCHERY
ROPES COURSE
KAYAKS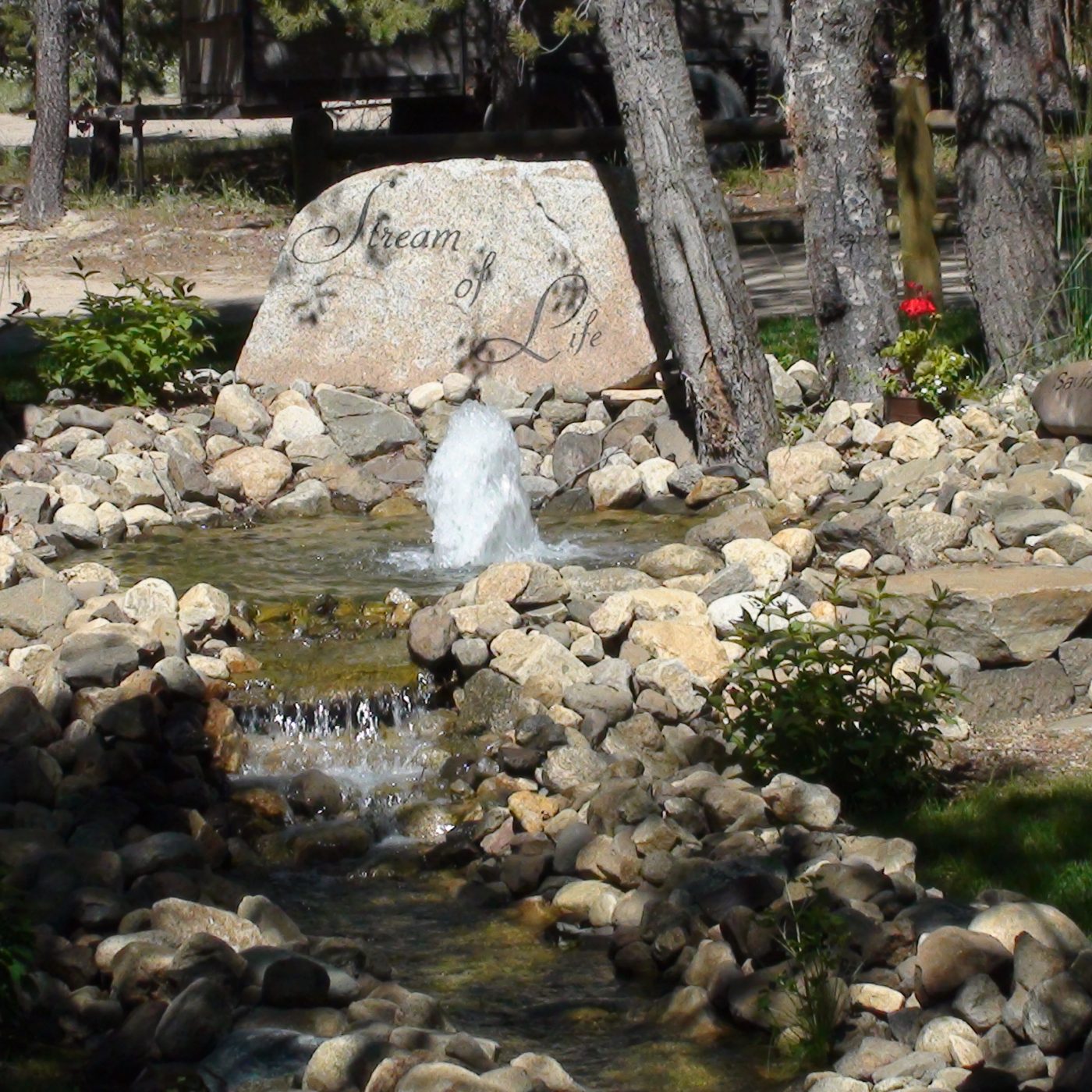 GIVE
There are many ways you can help support Camp Cascade through donations.

Memorial Gift - Give in memory of a loved one.

Stream of Life Stone - Have your name or the name of a loved one engraved on a stone and placed in our "Stream of Life" (minimum donation $250).
GIVE NOW
VOLUNTEER
Work Teams
We have a variety of ongoing projects. All skill levels are welcome. This is a great opportunity to bring a group up for a weekend or a few days for a ministry project. By being a part of a work team you will enjoy home cooked meals, lodging and the satisfaction of a job well done as a servant of our Lord Jesus Christ.

Summer Teams
We need couples that are able to stay 1-4 weeks during the summer months. You must be able to work an average of 6 hours a day and provide your own RV. You will receive 3 meals per day and be helping a great ministry! An application/background check is required.
VOLUNTEER
CAMP CASCADE
1719 West Roseberry Rd.
Donnelly, ID 83615
208-325-3048
MAILING ADDRESS
PO Box 960
Donnelly, ID 83615